Interview: Dermot O'Gorman, CEO of WWF-Australia on REGENERATE AUSTRALIA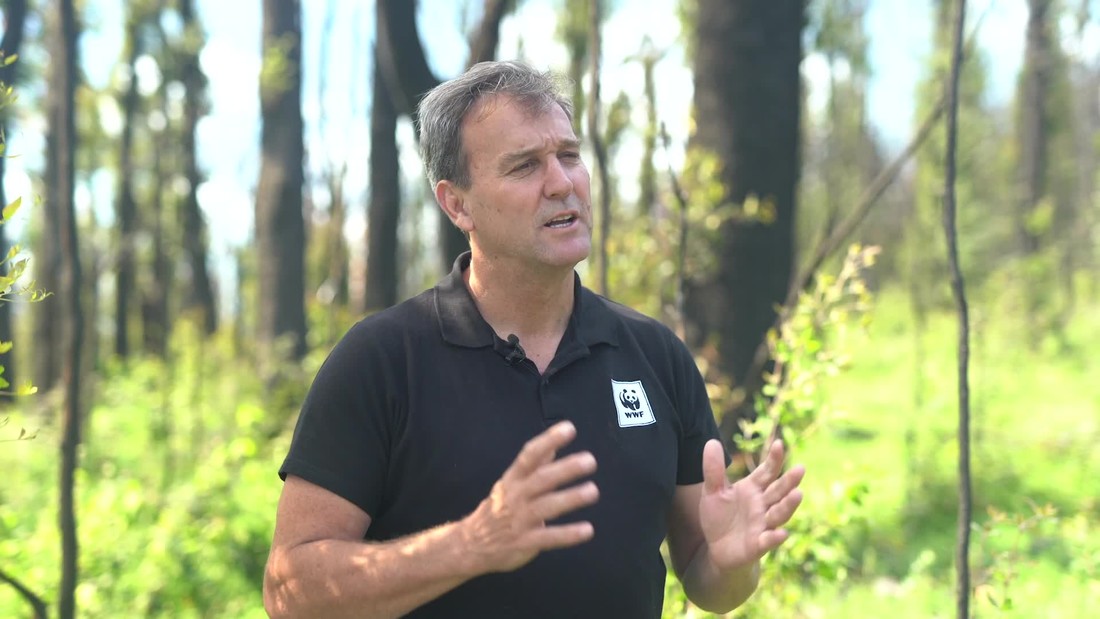 Resource tools
Original MP4 File

546.3 MB
Download
Alternative files

INTERVIEW_Dermot_OGorman_Regenerate_Australia_CAM_2_1920x1080.mp4

546.3 MB
Download

INTERVIEW_Dermot_OGorman_Regenerate_Australia_CAM_2_4K.mp4

546.9 MB
Download
Keywords
Regenerate Australia, Dermot O'Gorman, Koalas Forever, Innovate to Regenerate, Bushfire Recovery
High quality
1920x1080 and 4k
Caption/Description
CAMERA ANGLE 2

Interview with Dermot O'Gorman, CEO, WWF-Australia on WWF-Australia's bold vision to Regenerate Australia at scale. Regenerate Australia is an ambitious, $300 million plan to re-imagine, restore and revitaliseing our nation - a program of action master plan to protect and foster our most beloved  habitats and animals, revitalise communities impacted by bushfires, and to future-proof Australia.
Rights Restrictions
General Restrictions
Shotlist
00:10: The magnitude of 2019-20 Australian bushfires - how much was lost.
00:39: Bushfire recovery despite the COVID-19 pandemic and conducting a nation-wide listening campaign.
01:09: WWF launching REGENERATE AUSTRALIA - the nation's largest restoration program.
02:36: How much money is WWF-Australia seeking to raise for REGENERATE AUSTRALIA.
03:04: WWF's plan to double koala populations through a project called KOALAS FOREVER.
03:42: How can koala numbers be doubled through innovative solutions like drone seeding.
04:15: Doubling koala numbers is achievable with the right measures of policies, investment and community action on-the-ground.
04:49: What is INNOVATE TO REGENERATE? The need for innovation to be at the heart of regenerating Australia.
05:56: Dermot to camera - promoting INNOVATE TO REGENERATE.