WWF-Australia CEO Dermot O'Gorman meeting injured wildlife in care and deploying hay bales with Wildcare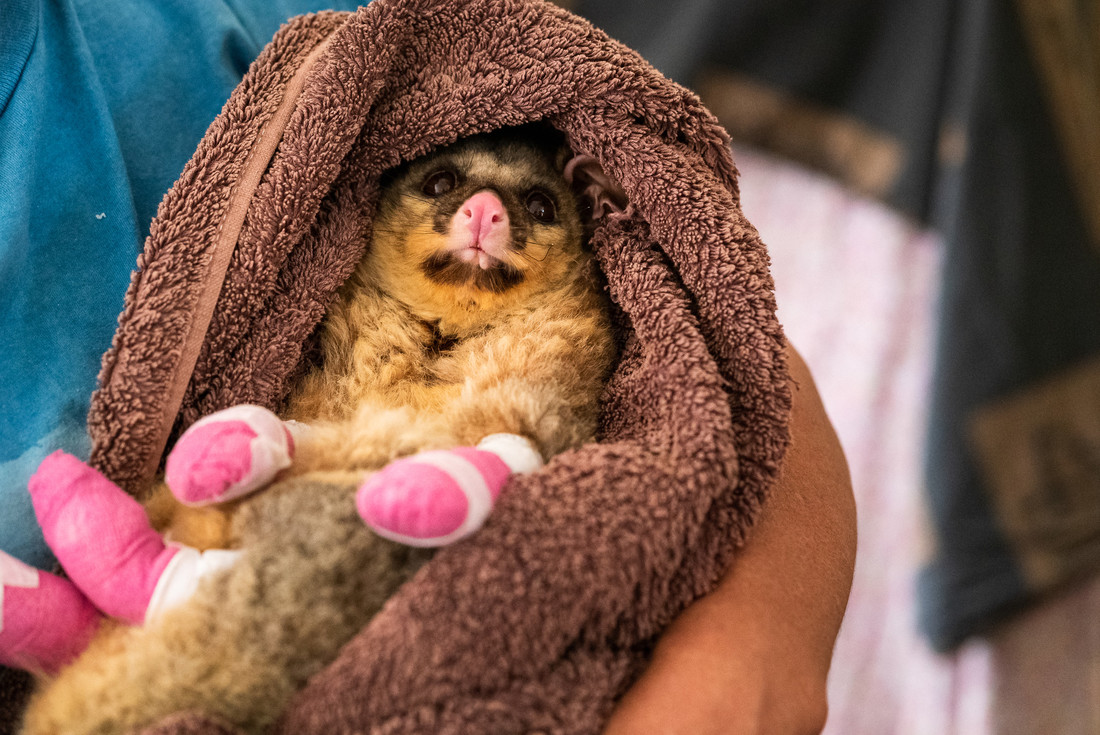 Resource tools
File information
File dimensions
File size
Options

Original JPG File

3824 × 2554 pixels (9.77 MP)

32.4 cm × 21.6 cm @ 300 PPI

9.5 MB
Download

WebRes - Landscape

898 × 600 pixels (0.54 MP)

7.6 cm × 5.1 cm @ 300 PPI

192 KB
Download
Date Taken
2020-01-14 00:00
Date Uploaded
2020-01-19 00:00
Keywords
Bushfire, echidna, possum, hay, food, catastrophic bushfires, New South Wales, NSW, Carwoola,
Camera make / model
ILCE-7S
Caption/Description
Minty, An injured possum that suffered burns to all four of his paws and his tail from bushfires in care with Wildcare in Carwoola, NSW.
-
Wildcare are an organisation that rescue and rehabilitate sick, injured and orphaned native wildlife so that they can be returned to the wild. They have been responding to the Black Range fire in Tallaganda National Park, NSW. Funds received by WWF will help with the storage and delivery of food drops to support remaining wildlife in the area. Funds will also go towards medical supplies, vet expenses and equipment such as tranquilisers and other supplies needed to care for rescued wildlife. The species they are supporting include : Eastern Grey Kangaroos, Swamp Wallabies, Red Neck Wallabies, Possums and gliders. Tallaganda State Forest is known habitat for the Greater Glider (a type of possum) that has a conservation status of threatened.
Credit
© WWF-Australia / Matthew Harris
Rights Restrictions
General Restrictions